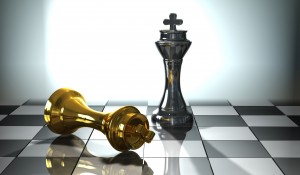 For any business or community, knowing where they are going is often directly dependent upon what they have and in order to determine the level of progress, they must first know where they started. At N2N we are firm believers that the first critical step in planning is an analysis of the assets available to the business or community. As a part of our Asset-Mapping & Benchmarking Service, N2N examines the physical, environmental and human resources available to the business or community in order to piece together an opportunity map for our clients. The examination of this information also creates a baseline of where the community stands at that point in time and by which future development and growth can be measured to chart progress.
Specifically for First Nation communities, as a part of our service, N2N also conducts an economic leakage study which helps identify potential areas of opportunity and cost savings.
Strategic Planning
The old adage, "if you fail to plan, then you plan to fail" rings true with most businesses and communities. Employing a written plan that lays out the path forward is critical to obtaining long-term success. N2N employs a planning process that is designed to inform and engage our clients in establishing a vision, and measurable goals and objectives. Setting out a written strategic plan that identifies not only the goals of a business or community, but also the steps necessary to achieve those goals, timelines, and resources required which are critical to establishing an achievable strategic plan.
Group Facilitation
Whether the group is big or small, N2N can ensure that your organization gets the desired results. We have experience facilitating a wide range of groups on a number of different topics. Our facilitation techniques are designed to capture maximum participation from all those involved, giving voice to those who don't usually speak while respecting those have no problem putting their thoughts forward.
Marketing & Communications
The ability of businesses and governments to connect with consumers is critical to the success of their product, service, or program. Our services center on assisting clients in maximizing their connectivity with their chosen target market through the development of unique marketing strategies. N2N marketing and communication strategies utilize proven traditional and modern marketing techniques to increase brand and product awareness within the selected target markets. We also work with clients to increase networking capabilities through the use of web development and social media.
For many First Nations leaders, dealing with the media can be a daunting and down right frightening experience. The ability to communicate effectively with, and through the media, is extremely important as the "spin" often determines how the public in general will perceive the issue or community. N2N provides support to Aboriginal businesses, organizations and community's leaders in effectively dealing with the media.
Socio-Economic Project/Program Development
Over the last 15 years, N2N has designed some of the most unique and results orientated socio-economic projects and programs in the country. Our approach is simple, we do not use "cookie-cutter" solutions, rather we examine the issue, consult, and build projects and programs that are aimed at creating long-term sustainable results. It is our firm belief that people are a communities greatest asset and that the only way to create sustainable people is to develop projects, programs and tools that support people toward success.
Whether the subject matter is related employment, justice, housing or health; N2N develops initiatives that create tangible results, leverage the required resources and meet the accountability demands of funding partners.
Workforce Development
The development of the aboriginal workforce, to levels that are on par or exceed that of the rest of the Canadian population, is seen as a crucial factor in improving the standard of living of Aboriginal Canadians. N2N has in-depth experience in the development of the Aboriginal workforce from both supply and demand side perspectives. We have developed projects and programs that are recognized as achieving the best per capita results in the country. Our projects and programs link client capabilities, training, experience and opportunity to create long-term sustainable employment.
At N2N we are fully versed on both the program criteria and objectives of Human Resources & Skills Development Canada's Aboriginal Skills Employment & Training Strategy initiative.
Relationship Development
At N2N we know that relationships are the foundation of all business and that the ability build and maintain relationships are critical to long-term success. For First Nation, relationships with businesses and governments are of further importance as these relationships can form the necessary supports needed to attain greater socio-economic dependence. Over the last 15 years N2N, with our experience working in both the private and public sectors, has formed strong relationships with business and governments on behalf of our clients by acting as a knowledgeable representative. N2N can assist aboriginal businesses and First Nation communities in building effective, mutually beneficial relationships that assist both parties in achieving their individual goals.
Training
One of the most important aspects of community and program administration is the access to training that builds the skills and qualifications of those responsible for guiding and delivering programs and services to Aboriginal people. Over the last 7 years N2N has facilitated the development of some of Canada's most unique and timely training for First Nations leaders and those involved in the administration of First Nation and Aboriginal organizations. From full First Nations Councils to front line services providers, we can create the training programs needed to build the accredited qualifications that advance both service delivery and accountability in those serving Aboriginal People.