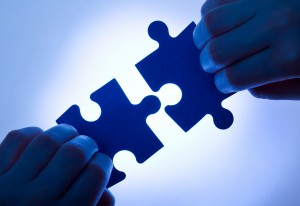 Relationship Development
For private sector companies, doing business First Nations can be confusing and time consuming as it takes them outside of their principle course of business. With over the last 15 years experience working within the private and public sectors, and First Nations, N2N can assist private sector companies in building relationships with First Nations. At N2N we understand the common issues First Nations have when dealing with business opportunities and how to overcome them so that the needs of both parties are met in a mutually beneficial manner. The intent of our services is to allow private sector clients to focus on their business objectives while we work with the First Nations to reach theirs.
Employment Equity HR
The development of a diversified workforce is often seen as an important directive of businesses and governments. Whether the desire to create an Aboriginal workforce that is reflective of the surrounding or national population is based on either strategy, out of necessity, or part of a legislative requirement; it is most times easier said than done. At N2N we have worked both sides of the aboriginal recruitment and retention equation as a recruiter and developer of the aboriginal workforce.
N2N understands what employers want and what it will require for them to obtain aboriginal employees with the skills and abilities they require to meet the demands of their clients. We develop the diversified tools and systems needed to attract and develop aboriginal recruits and employees to achieve the performance standards expected by our clients.
Cause Marketing
In todays ever changing business climate corporate image, especially as it relates to corporate social responsibility, is rapidly becoming a means of distinguishing brands and furthering markets. With our mix of private sector knowledge and Aboriginal experience, N2N can assist companies in building and executing their cause marketing strategies as they relate to Aboriginal People, communities, and entrepreneurs.